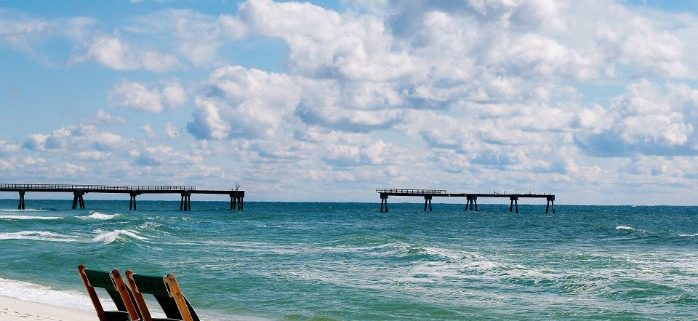 Preparing for Tomorrow
What is your plan for optimizing your quality of life as you grow older?
When a loved one is diagnosed with a cognitive disorder, it can have a lasting effect on the entire family. I recognize that financial planning increasingly becomes a family issue. In addition to professional investment management, I aim to partner with my clients in preparing for the challenges that potentially lie ahead.
To assist my clients, I offer the following services:
Organization of Assets- Do you still have stock certificates, paper bonds, or accounts at several financial institutions? We will start by cleaning up your financial house by consolidating accounts and converting paper stocks or bonds into electronic records.
Comprehensive Investment Management- Whether it's paying for a home aide, making changes to a family member's housing situation, or having a desire to leave a legacy to family or charity, we can implement an investment strategy with the goal of keeping you in control of these important decisions.
Cash Flow Analysis- In retirement, it is important to have a plan to replace working income with investment income. We can establish a disciplined distribution strategy to help manage the day to day cash flow needs of your household and reduce the risk of outliving your retirement money.
Long Term Care Planning- According to the Department of Health and Human Services*, 52% of people turning 65 can expect to use some form of long-term care during their lives. The rising costs of long term care can become a significant financial burden on a family. We will explore all options to help mitigate this risk, including insurance or allocating existing assets to cover the potential need.
Integrated Tax Planning Strategies- After reviewing your current situation, we can work with your tax professional to determine if you are taking advantage of all current and newly adopted tax laws. In regards to planning, gifting and trust strategies can minimize-or potentially eliminate-the taxes for you and your heirs.
Estate & Trust Strategies- You worked hard to build your nest egg, and it's important to ensure your wishes are met when you are no longer able to advocate for yourself. By working closely with your attorney, we can help ensure that your current needs and expectations are being fulfilled through your estate plan.
Analysis of Social Security and Medicare Benefits- In retirement, Social Security will typically be the foundation of your income, so it is critical to develop a claiming strategy that maximizes the amount that you are entitled to. When it comes to Medicare, the enrollment process and timelines can be overwhelming. Missing a deadline can leave you without healthcare for months and result in costly penalties or delays.
Access To Your Most Important Documents- Over the years, we accumulate a lot of important paperwork that we may need to access quickly. This becomes difficult if we are splitting our time between two homes or we have authorized a trusted person to represent or act on our behalf. To offer confidence, insurance policies, wills and estate documents, legal contracts and financial statements can be categorized, filed, and retrieved online 24/7.
Help Protect Against Elder Scams- During tax season, fraud that targets taxpayers is on the rise. Whether it is tax identity theft or an IRS imposter scam, senior citizens are becoming the most likely victim. I can help prepare your family to be aware of possible threats.
Access to a Trusted Network of Senior and Elder Care Specialists- I understand the growing need for elder care services and I strive to work with the best professionals in the industry. Whether it is navigating through the Medicaid process, getting guidance on housing, or finding an Aging in Place association nearby, I can help connect you with reputable resources.
Through working with families, I aim to reduce the risk of having to react to a bad situation. With a plan in place, families can concentrate on supporting a loved one and getting them the care they need.
*Long-Term Services and Supports for Older American: Risks and Financing Research Brief, 07/01/2015, https://aspe.hhs.gov/basic-report/long-term-services-and-supports-older-americans-risks-and-financing-research-brief
Securities offered through LPL Financial, Member of FINRA/SIPC and investment advice offered through Stratos Wealth Partners Ltd., a Registered Investment Advisor. Stratos Wealth Partners, Ltd. and Lob Planning Group are separate entities from LPL Financial.
https://www.paultramontozzi.com/wp-content/uploads/2017/09/paul-tramontozzi-cfp®-financial-planner-westchester-ny-securing-tomorrow.jpg
400
698
Paul Tramontozzi
https://www.paultramontozzi.com/wp-content/uploads/2019/09/Paul-Tramontozzi_-CFP®-banner-1030x223.jpg
Paul Tramontozzi
2016-05-24 18:24:15
2020-01-16 20:40:14
Preparing for Tomorrow