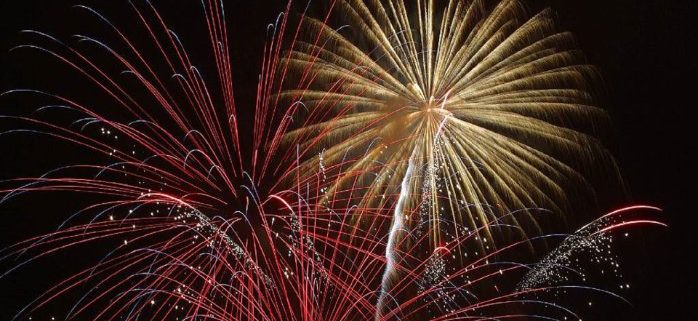 Instead of Resolutions, Have a Plan
The last weeks of the year are a good time to reflect on all that we have achieved in 2016. It's also a time to think about areas where we could improve. If you have put off addressing your personal finances, here is how working with a financial planner can help you reach your goals in the New Year.
Setting up the ground rules. When you meet with a financial planner, the first objective is to establish the services that you need and determine the scope of the relationship. If there are any conflicts of interest, they should be presented at this time. You should leave the first meeting with a clear understanding of your responsibilities, as well as the role that the financial planner will play and their compensation.
What are you planning for? In order for a financial planner to effectively help, you need to be able to define your personal and professional goals. Whether you are saving for college, preparing for your own retirement, or planning to open a new business, they can work with you on prioritizing your goals. It is important to understand your background, needs, and values in order to put together a plan that you will stick with.
Start with what you have. A financial planner will work with you to determine what you already have and how you are managing your cash flow. Many of us have self-directed investment accounts, employer retirement plans from an old job, investment products that we purchased from our bank or insurance policies that haven't been reviewed in a while. A financial planner can look at the big picture to make sure these accounts are in line with the goals that have been established. When analyzing your cash flow, it's important that you are contributing to these goals on a regular and defined basis.
Bringing it all together. The financial planner will now determine if your current course of action is adequate to achieve your goals and if not, recommend alternatives to your current situation. Assumptions used to arrive at a recommendation should be clearly explained as well as the potential risks involved.
Putting the plan to work. Once the plan has been established, it is time to put it into action. This could involve making changes to current investments, insurance policies, or consulting with outside professionals when necessary.
Making changes and being proactive. A financial planner will monitor your situation on an ongoing basis to make sure you are following through with your plan. When life brings changes, your plan should reflect them. By partnering with a financial planner, they will work with you to anticipate these changes and adjust your plan when necessary. They will help you take the emotion out of important financial decisions.
Take the initiative, and speak with a financial planner to help you make the most of 2017.
All the best in the New Year.
Securities offered through LPL Financial, Member of FINRA/SIPC and investment advice offered through Stratos Wealth Partners Ltd., a Registered Investment Advisor. Stratos Wealth Partners, Ltd. and Lob Planning Group are separate entities from LPL Financial.
The opinions voiced in this material are for general information only and are not intended to provide specific advice or recommendations for any individual. All performance referenced is historical and is no guarantee of future results. All indices are unmanaged and may not be invested into directly.
https://www.paultramontozzi.com/wp-content/uploads/2017/09/paul-tramontozzi-cfp®-financial-planner-westchester-ny-instead-of-resolutions-have-a-plan.jpg
400
698
Paul Tramontozzi
https://www.paultramontozzi.com/wp-content/uploads/2019/09/Paul-Tramontozzi_-CFP®-banner-1030x223.jpg
Paul Tramontozzi
2016-12-14 18:59:44
2020-01-16 20:37:54
Instead of Resolutions, Have a Plan